Streamline Warehousing,
Picking and Expediting with AR Smart Glasses

Streamline Warehousing,
Picking and Expediting with AR Smart Glasses
Vuzix Smart Glasses Provide the Perfect Balance of Comfort and Performance
Vuzix smart glasses allow logistics professionals to pick orders with unprecedented comfort, speed, and efficiency. The voice-controlled displays feature integrated barcode readers and let workers view inventory data in the corner of their eye.

Super lightweight and built for all-day comfort, Vuzix smart glasses improve workplace safety and worker satisfaction. Plus, our extended life battery means your team will be supported the long haul, day in and day out.
Optimize Warehouse Logistics with AR Smart Glasses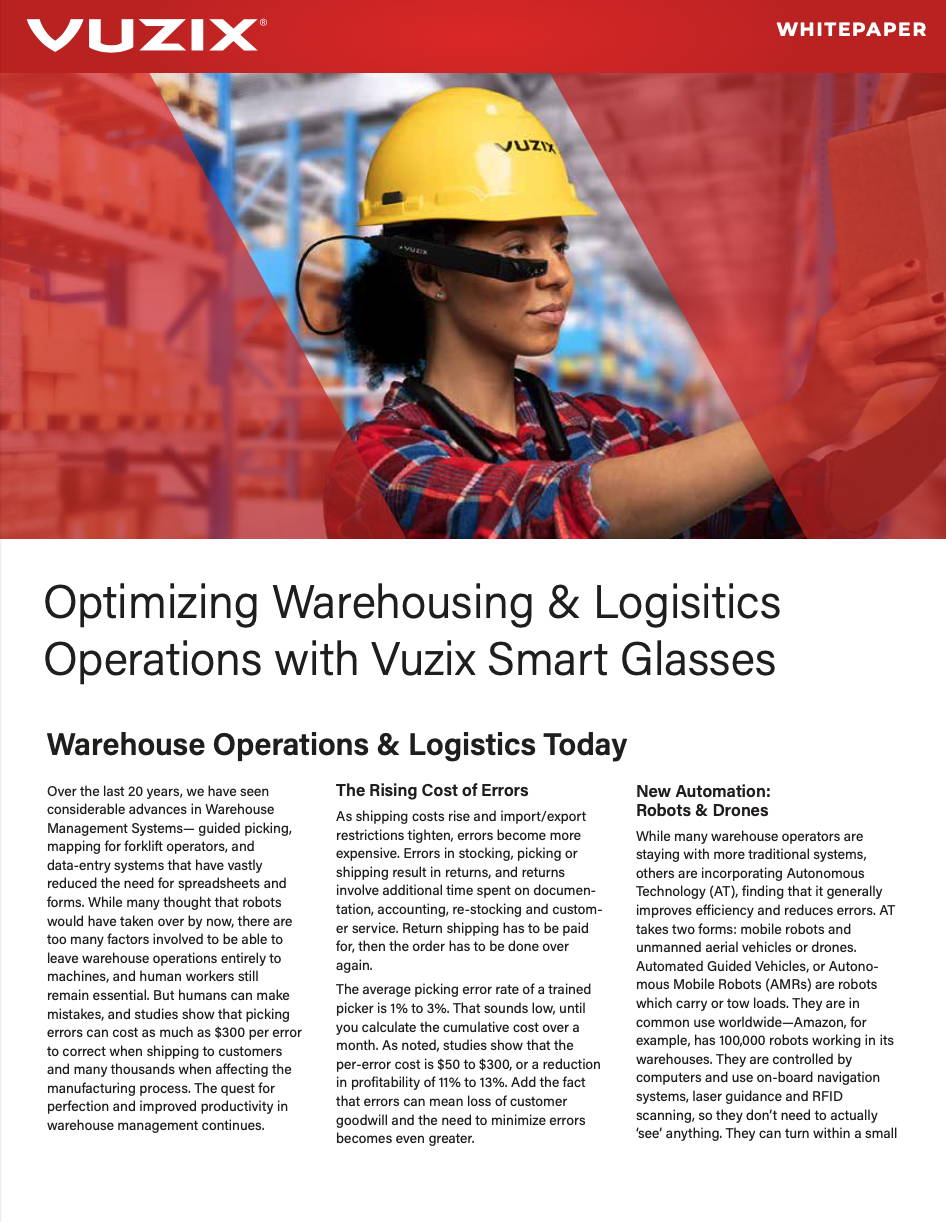 Download the Vuzix Warehouse Logistics White Paper
This white paper provides an overview of how AR smart glasses streamline warehouse, picking and expediting operations. Businesses that equip their team with Vuzix M400 smart glasses save time and money, as workers are able to process orders with greater speed and accuracy. Additionally, you'll learn how AR smart glasses help warehouse managers tackle rising shipping costs and increased import/export restrictions.
SEE VUZIX M400 SMART GLASSES IN ACTION
Learn how easy it is to integrate Vuzix smart glasses into your workflows so that you can improve quality, streamline production, and reduce costs.
Our smart glasses are the most comfortable on the market — but don't just take our word for it! Try them on and see for yourself.