Connecting smart workforces to the data and expertise they need

Streamline Warehousing,
Picking and Expediting with AR Smart Glasses

Streamline Warehousing,
Picking and Expediting with AR Smart Glasses
EXperience The Industry-Spanning AR WEARABLe of Choice
Whether you're in manufacturing, logistics or healthcare, Vuzix smart glasses are transforming the ways we're able to access data and support. Workers can pick orders with unprecedented comfort, speed, and accuracy with Vuzix. Field service and medical professionals can access moment of need support, and view critical instructions in the corner of their eye, hands-free.

Plus, our extended life battery means we're ready for the long haul, day in and day out. And only Vuzix offers so many attractive and comfortable form factors.
THE PERFECT BALANCE OF PERFORMANCE AND COMFORT
We know that user comfort is major barrier to workforce adoption of smart glasses.That's why we've designed all Vuzix products for minimal weight and maximum performance.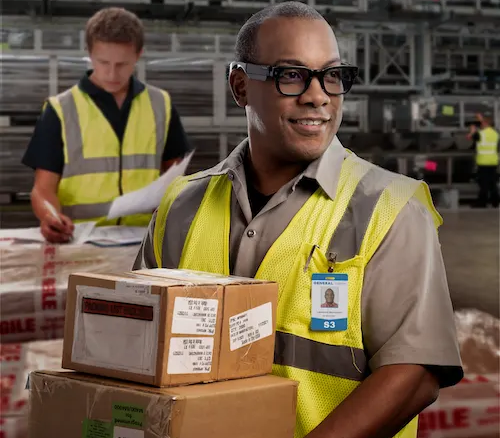 "This technology frees both the hands of the operator and makes the human job easier overall. This is not science fiction. This is real. This technology gives us extra speed to serve more customers without compromising on quality or accuracy."
-Gurumurthi Shankar
Chief Commercial Officer at Global Shipping and Logistics (GSL)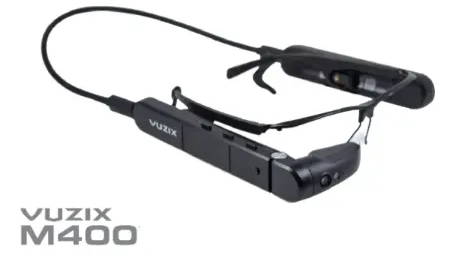 Spotlight on Vuzix M400 Smart glasses
Lightweight and durable, Vuzix M400 smart glasses are the most wearable, powerful, and ergonomically versatile headworn computer on the market.
Smart Glasses for Every Solution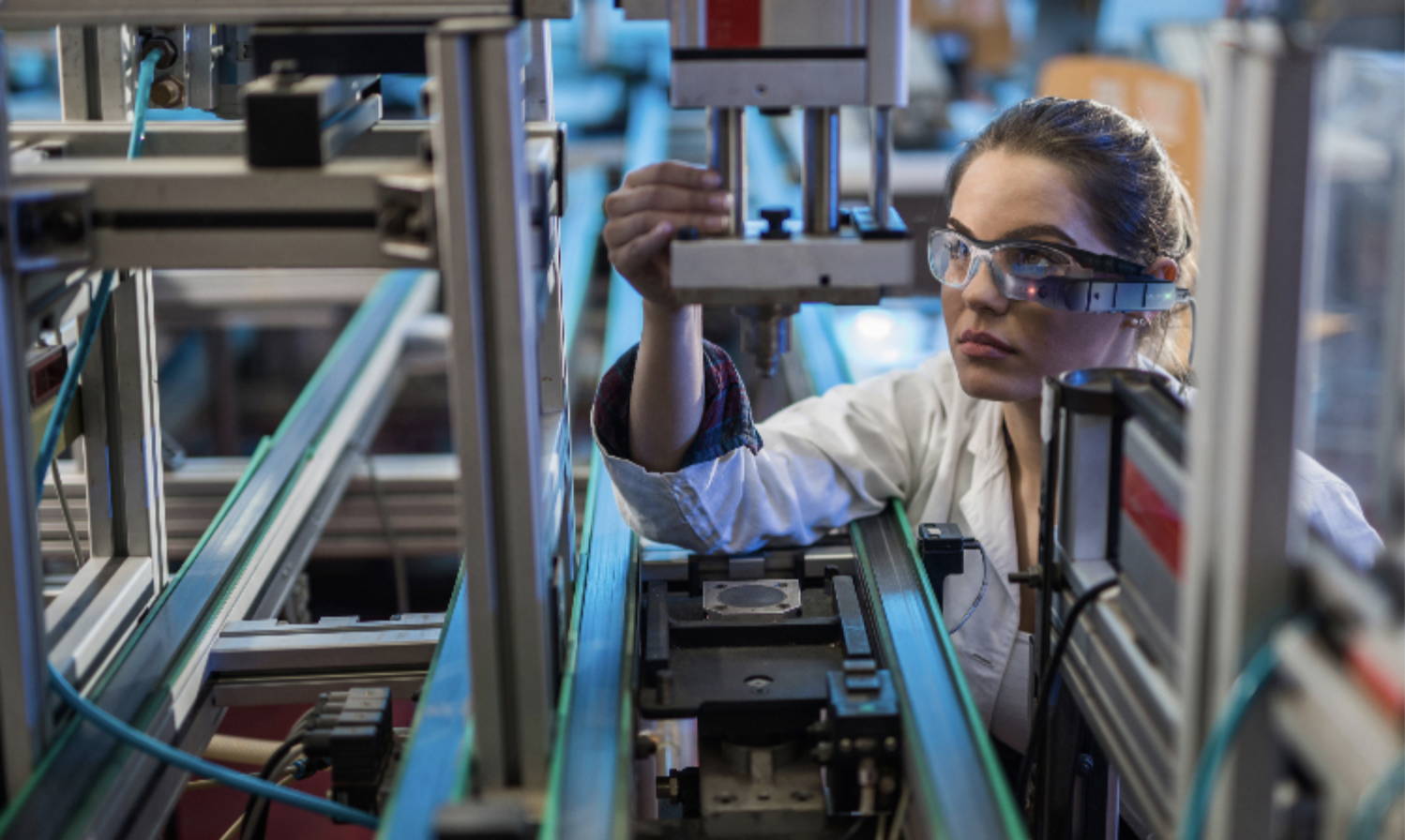 With voice activation, a comfortable fit, and long-lasting batteries, our smart glasses are currently worn by medical professionals during surgeries for 16+ hours straight. In addition, Vuzix M400 and M4000 Smart Glasses support HIPAA-compliant usage and now carry IEC 60601-1-2:2014 certifications.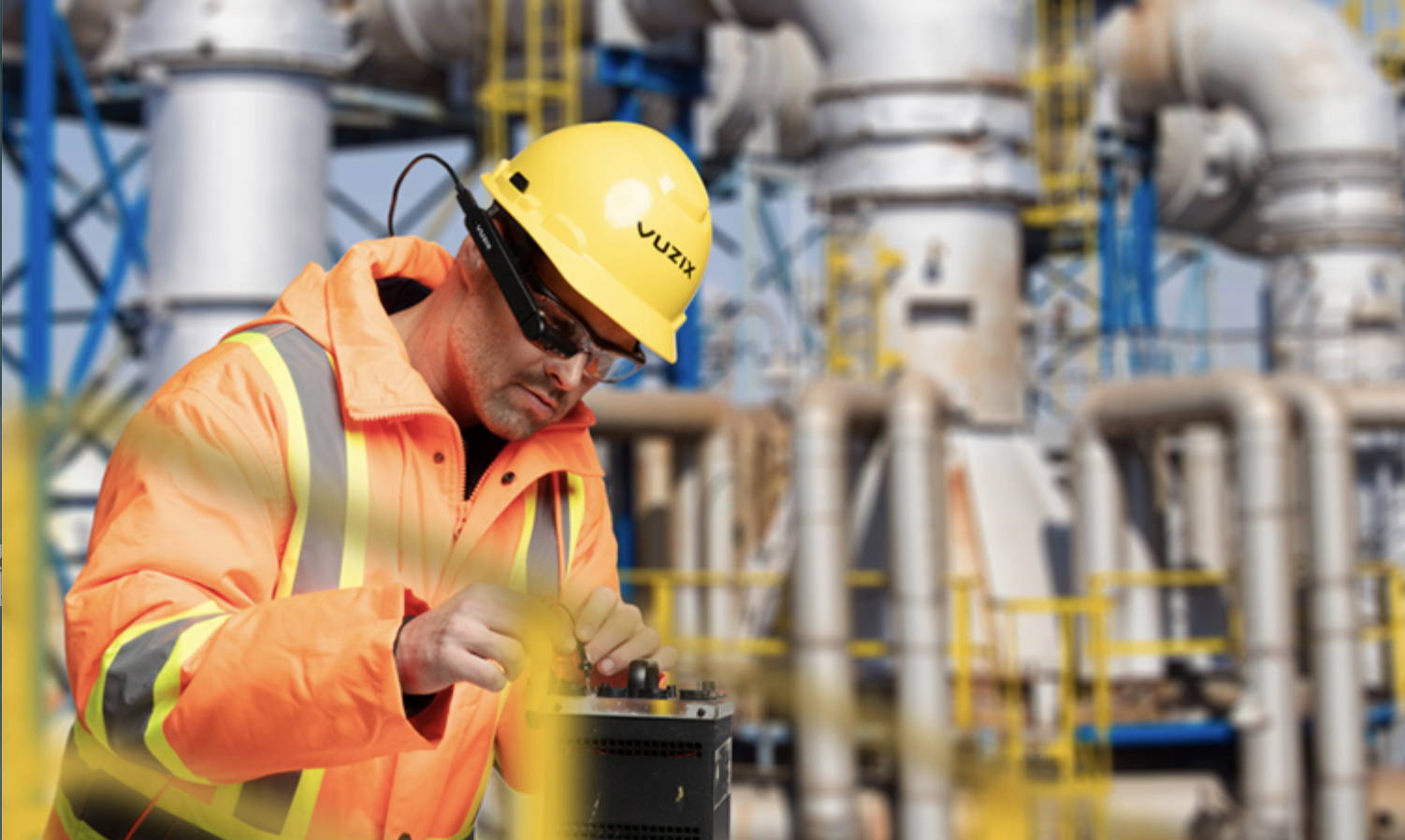 Vuzix augmented reality (AR) smart glasses help speed up production, increase compliance with protocols, and reduce training times by providing hands-free instructional support right in your workers' field of view.
With our heads-up AR display, you won't be weighed down by tablets or clipboards. You can access instructions, diagrams, and videos via heads-up displays; document steps and detect issues; and livestream remote support — all hands-free.
INDUSTRY Spotlight: Logistics
Maintain a High Level of Accuracy
Avoid order fulfillment errors with our warehouse picking solutions.
Eliminate manual processes and enable hands-free mobility with our AR technology.
Streamline the Working Environment
Replace bulky equipment and in-aisle congestion with our lightweight and comfortable headworn computers.
Provide Real-Time Feedback
Support robust interaction and communication among workers, managers, and software.
Create a Safe and Productive Workplace
Record training videos and give on-the-job remote guidance to new employees.
Optimize Warehouse Logistics with AR Smart Glasses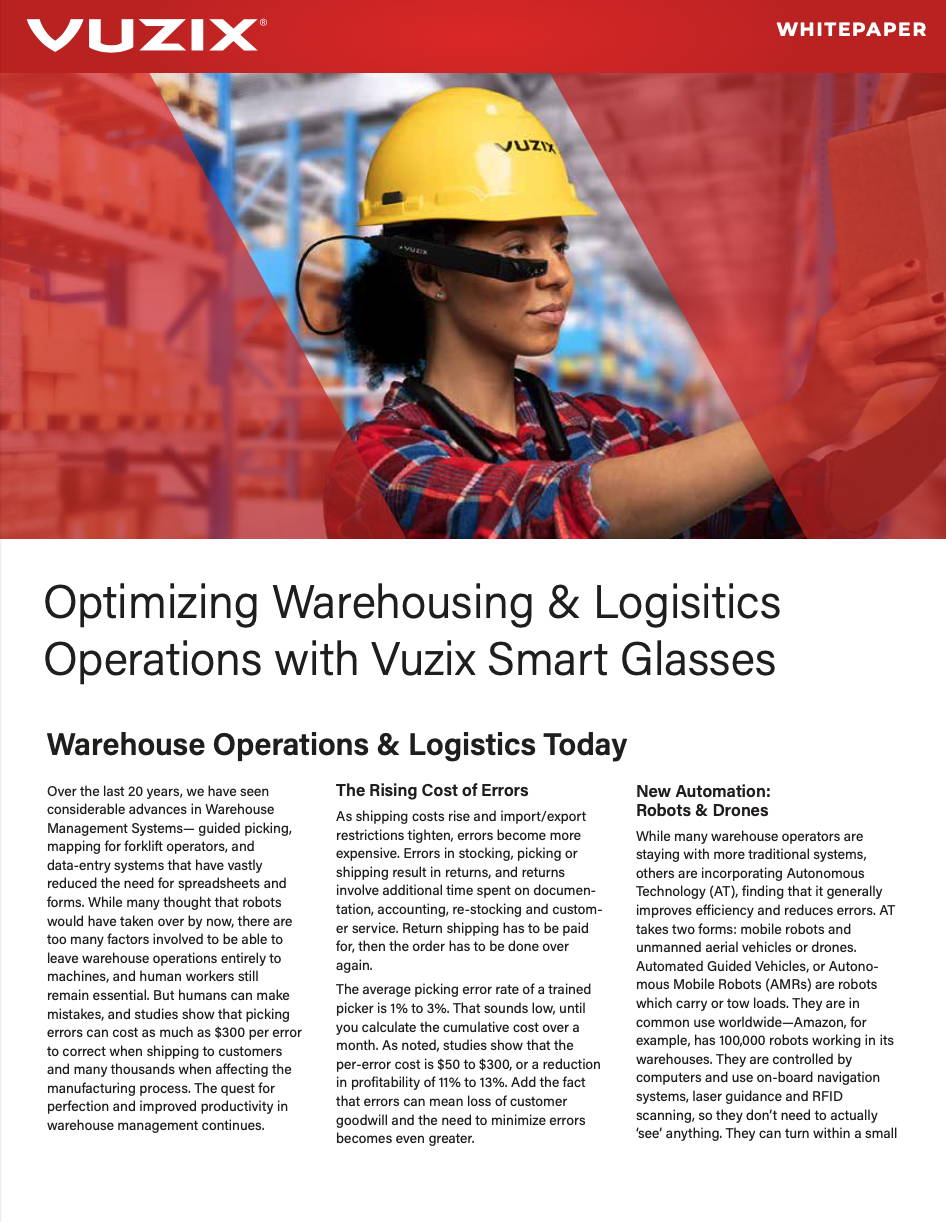 Download the Vuzix Warehouse Logistics White Paper
This white paper provides an overview of how AR smart glasses streamline warehouse, picking and expediting operations. Businesses that equip their team with Vuzix M400 smart glasses save time and money, as workers are able to process orders with greater speed and accuracy. Additionally, you'll learn how AR smart glasses help warehouse managers tackle rising shipping costs and increased import/export restrictions.
SEE VUZIX SMART GLASSES IN ACTION
Learn how easy it is to integrate Vuzix smart glasses into your workflows so that you can improve quality, streamline production, and reduce costs.
Our smart glasses are the most comfortable on the market — but don't just take our word for it! Try them on and see for yourself.