Vuzix & Deutsche Telekom's EnHAnced Telephony Highlighted at Digital X
Deutsche Telekom's ("DT") Digital X 2022 exhibition offers a hands-on experience around the latest in networking technology. The exhibition is DT's main event around digitization in the DACH region of Europe.
Vuzix is proud to have been invited to showcase our M400 smart glasses to help attendees explore the potential of a fully connected workforce. Vuzix is offering hands-on demonstrations that present the versatility of connected AR smart glasses across a variety of enterprise use cases.
This year, there is a spotlight on AR-enhanced mobile workforce options with DT's key partner being Zoom; with plans to unveil Zoom X, a new and highly secure video conferencing service. Vuzix will be on site highlighting the new Zoom X conferencing service, paired with our M-Series smart glasses. Our glasses will be showcased at both the DT and Zoom exhibits.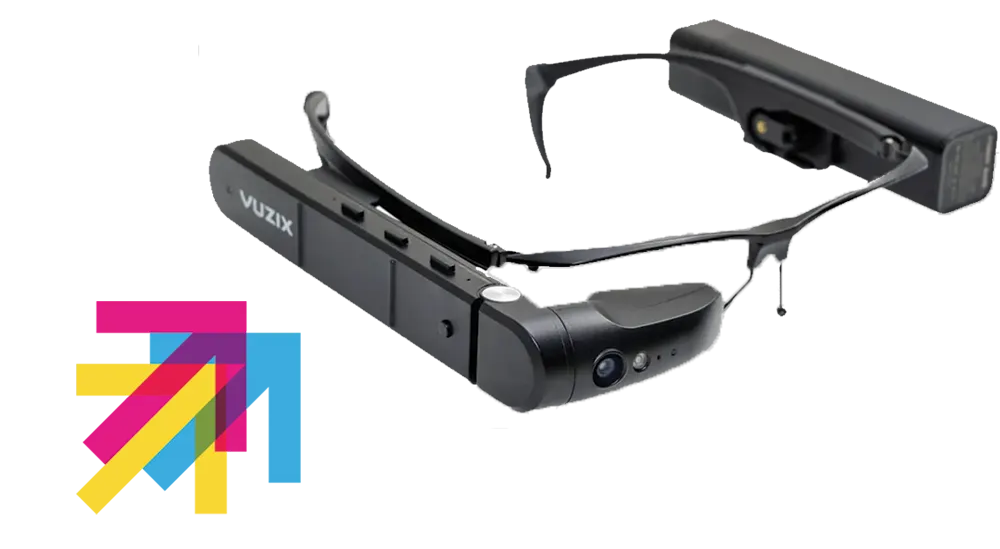 When you stop by the booth, don't forget to register to win a pair of Vuzix M400 smart glasses, complete with localized training and software. We'll draw one name from all combined submissions and announce on October 1, 2022.
*Limit one submission per person.
Vuzix and Zoom: How It Works
It's the power and performance Vuzix is known for, combined with a sleek, comfortable and totally wearable form factor. Trust Vuzix to keep you safe and connected at work without standing out in a crowd. Want to see for yourself? Try on a pair in our booth, or schedule a private demonstration via the form below. Spots are limited so don't wait!
"We're honored to support DT's clear vision of the future, where they can extend their enhanced network capabilities to an even broader set of enterprise customers, fully connected through Vuzix smart glasses and the power of Zoom X."
- Paul Travers, President and CEO of Vuzix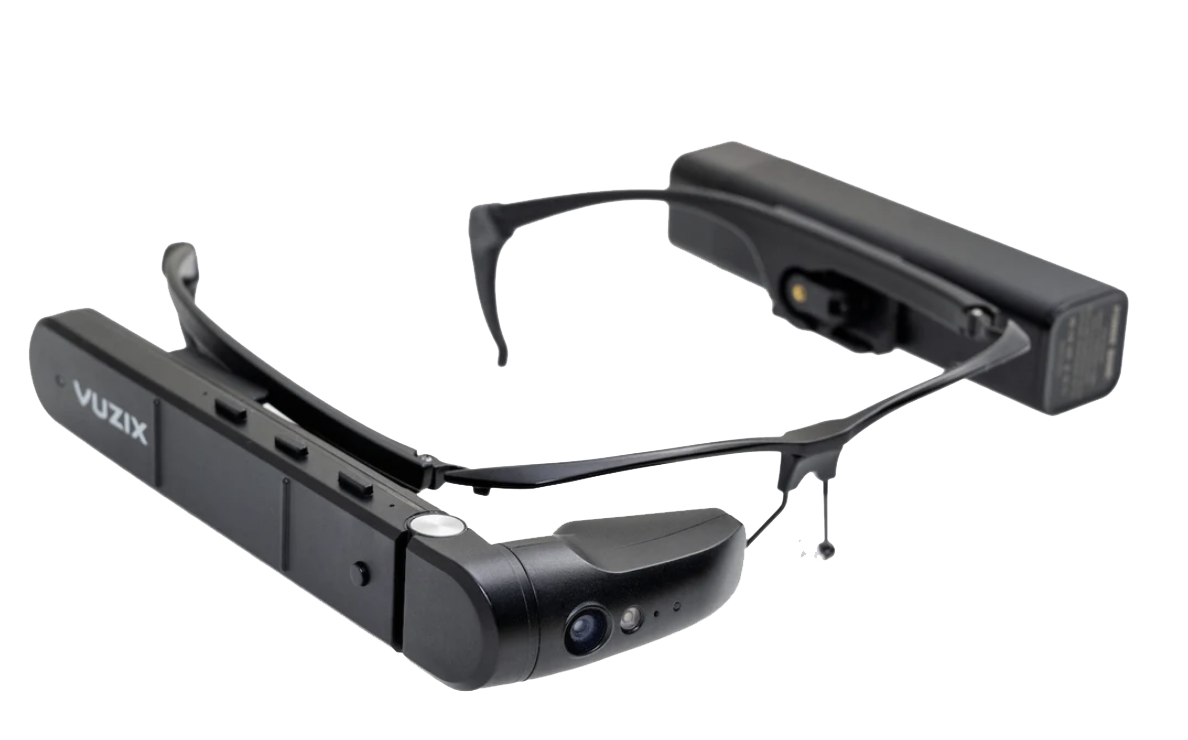 Digitalize and streamline processes for frontline employees in desk-free workspaces with AR-guided solutions using Teamviewer Frontline on Vuzix smart glasses.
First smart glasses with a dedicated XR1 platform

Lightweight, comfortable fit that you can wear all day

The only option that lets you hot swap batteries on the fly with zero interruption

Increased processing power, RAM, and storage

Upgraded OLED panel display and camera with higher resolution and scanning

Immersive UI with native voice processing, motion tracking, and more
Want to learn more about vuzix Teleconferencing Solutions?
Learn how easy it is to integrate Vuzix smart glasses into your workflows so that you can improve quality, streamline production, and reduce costs.